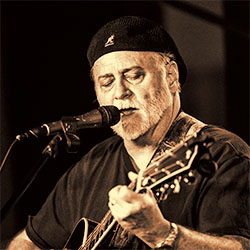 Mike started his musical career when his parents bought him a Hawaiian Lap Steel Guitar at the tender age of 8 years old. After four years of lessons, he convinced his parents to buy him a 'real' guitar. Soon he was scratching his few vinyl records as he dropped the needle on to them over and over again, picking out the chords and lead guitar riffs. Over the years, Mike has performed in basements, backyards, smoky bars, grand hotels, and outdoor festivals, as well as on television and radio - both locally and across the country. He is passionate about perfect harmonies and playing tunes you know and love, but don't hear every day.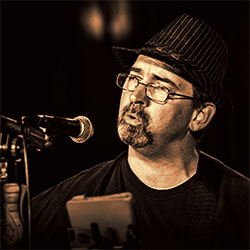 Ron has been a musical force from the age of six, when he was given the opportunity to take piano lessons. Bitten at that early age by the music bug, he has since been involved in everything from choral to orchestral music, also playing in pop, rock, blues and jazz bands along the way. He's studied theory, harmony, songwriting, arranging, and recording, and plays a variety of instruments. His exceptional ear is something Mike & Dave rely on for constructive critism as they work out their tight three-part harmonies. Ron's musical mission is to HAVE FUN and share his love of music with anyone and everyone!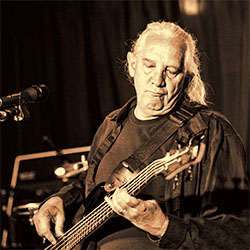 Dave has been playing Bass since his Middle School teacher asked his band students to get him out of lunchroom monitor duty by taking a "beginning strings" class to fill that time slot. At the time, he had already been playing trumpet for six years, but took up Bass to "help out". He found that he loved the instrument and has made it into a career spanning many years, playing everything from jazz and metal to bluegrass and country, touring and playing locally. He has found something to love in any type of music and on stage his gregarious nature and quick wit gives the audience more than enough reasons to always find something to love about Dave.